Courses Offered
Ontario students — turn your travel program into an opportunity to distinguish yourself as an online learner and earn an Ontario high school credit.
GRADE 11
Travel and Tourism: A Geographic Perspective (CGG3O)
This Ontario high school course focuses on issues related to travel and tourism within and between various regions of the world. Students will investigate unique environmental, sociocultural, economic, and political characteristics of selected world regions. They will explore travel patterns and trends, as well as tensions related to tourism, and will predict future tourism destinations. Students will apply the concepts of geographic thinking and the geographic inquiry process, including spatial technologies, to investigate the impact of the travel industry on natural environments and human communities.
Course Prerequisites: Ontario students must have already taken and passed Issues in Canadian Geography, Grade 9, CGC1D (Academic) or CGC1P (Applied).
Registration Timelines: Based on your travel program and school workload, you can choose the session that works best for you!
Spring Session: January 1 - May 31, 2022
Summer Session: May 1 - August 31, 2022
Fall Session: August 1 - December 31, 2022

Cost Requirement: There is no additional cost associated to complete this course.
Please see the 2021-2022 course outline for more information and complete the interest form. We will email course registration information.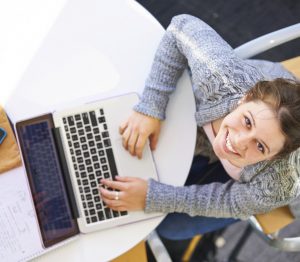 Interested?
Please complete the form to receive more information about the course and registration details.
Download the Course Outline for detailed information about the course including a course description, expectations, assessment and evaluation criteria, and general policies.
If you have any questions please don't hesitate to email us at discoverycanada@worldstrides.com.
** Please note this course IS NOT affiliated with your school or school board. WorldStrides is a Ministry-approved private school with the authority to grant credits toward the Ontario Secondary School Diploma. Our Board School.
Identification Number (BSID) is 665374 and we are listed as a private school on the Ontario Ministry of Education website.