Your safety, above all else
Creating exceptional educational travel experiences for more than 50 years means we've seen it all. As we continue to evolve and adapt to the new travel environment due to COVID-19, our in-house Health & Safety team is working around-the-clock to implement enhanced protocols, trainings, and itinerary adjustments that allow for a focus on hygiene and social distancing. With an arsenal of resources and a global support network, our relentless focus on safety lets travellers focus on enriching experiences and exciting adventures.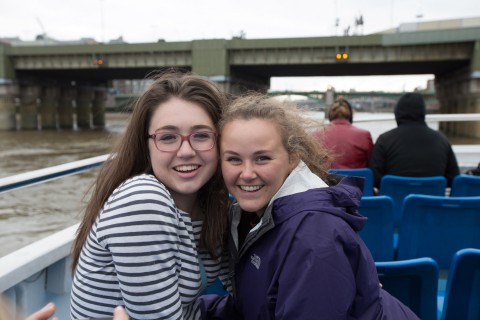 Emergency support that sets us apart
We have built a strong network over many years to support our focus on safety. Learn more about our emergency support and troubleshooting resources.
Doctors on Call: Now more than ever, our exclusive partnership with the George Washington University Department of Emergency Medicine can give you peace of mind. This partnership gives your group access to medical phone consultations, should the need arise. Additionally, mental health support for any participant is just a phone call away. In response to the coronavirus (COVID-19), Dr. Neal Sikka, who leads our Doctors on Call program, has played a key role in developing additional guidance and protocols, including a detailed process by which we involve the medical team, if necessary.
WorldAssist: You'll have a team that sweats the small stuff for you while travelling thanks to the 24/7 support of our WorldAssist team, staffed by WorldStrides employees who are trained to handle any situation.
Tour Directors: Our Tour Directors lead immersive and engaging activities that connect students with new cultures and perspectives—and they're with your group 24 hours a day, ready to lend a hand if an emergency occurs. Carefully-vetted and well-qualified, our Tour Directors are trained to manage whatever comes their way.

Meet the Team
We believe Health and Safety is a full-time job. Not just for one person, but for a team. Ours is led by Vice President Robin Reliford, who is solely focused on the job of keeping our students safe. Backed by the resources of the entire organization, they are ready to spring into action with plans for situations large and small.
A plan for every contingency
Led by Vice President Robin Reliford, our health and safety team is the best in the field of educational travel. Our number one priority is keeping our travellers safe, and we do so by working closely with partners like WorldAware and Dr. Neal Sikka at the George Washington University Department of Emergency Medicine.
Partnerships: Our decades-long relationship with airlines, hotels, and other vendors means you'll interact with vetted, experienced, and reliable operators on tour. All are committed to cleanliness and safety, especially now, and we are working closely with them to understand and inform their best practices.
Worldwide network: Rest assured that you're never alone—with WorldStrides team members and offices on six continents around the world, there's always a WorldStrides team member ready to assist you in real-time.
Coverage: We've partnered with global partners to set the standards for medical, evacuation, and liability insurance with best-in-class support that provides an extra layer of coverage for our participants, our Group Leaders, and the schools with which we partner.
Total Travel Protection: No one wants to think about having to cancel their trip, but sometimes life happens. The Travel Protection Plan Plus, which includes the "Explorer" insurance package from TuGo, covers you for a range of events, including:
A traveller's injury, sickness, or death of a family member;
Theft of passport or visas;
Flight cancellations and delays;
Loss of luggage and personal effects;
Trip cancellation or trip interruption due to covered reasons such as illness, injury, death, acts of terror;
Trip cancellation due to Government of Canada travel advisory for "avoid all travel" or "avoid non-essential travel";
School Board or governing organization-enforced trip cancellations
The cost of Travel Protection Plan Plus is $20 per day of your tour, to a maximum of $300. The plan should be purchased within 10 days of your tour enrolment to ensure maximum coverage and cannot be refunded after 7 days from purchase.
A Team Approach to Our New Normal
WorldStrides' Back to Travel Task Force leverages decades of experience across our company to assess the safety of the destinations we travel, stay abreast of openings/closings, understand new protocols and regulations from our partners, and create trainings and detailed safety plans to manage the risk associated with COVID-19. The Back to Travel group, led by Chief Academic, Health and Safety Officer Terri Morgoglione, is also informed by the CDC, the Government of Canada, as well as the guidance of the team at The George Washington Department of Emergency Medicine who staff our Doctors on Call program. We are also closely monitoring the evolving standards of the education community and the travel industry, and will continue to update our plans as new information on COVID-19 comes to light.
Adaptations for Safety
WorldStrides will continue to rely on our deep network of safety resources, including our exclusive Doctors on Call program, 24/7 On Call centre, and age-appropriate adult supervision to adapt in this changing environment. Our staff is fully vaccinated, and all our protocols detailed below will be continuously evaluated, and will likely differ slightly from group to group, and city to city, because we are committed to getting it right.

Hygiene
Masks will be required while in all enclosed spaces. Hand sanitizer will be available throughout the program, including on buses and at hotels. Students will be asked a series of questions daily to monitor for COVID-19 symptoms.

Safety Briefing
All WorldStrides staff participate in a mandatory COVID-19 training program developed by our Health & Safety Team in consultation with our Medical Director Dr. Neal Sikka. Our staff will assist your group with pre-departure safety briefings for the family as well as a safety briefing upon arrival.

At the Hotel
We work only with hotel partners who are committed to the highest standards in cleanliness. In addition to their already rigorous cleaning protocols, they are now using enhanced cleaning products and increasing the frequency of cleaning in public spaces. Housekeeping spends extra time disinfecting surfaces in guest rooms, focusing on high contact areas. The check-in process has also been modified to limit interaction between students and other guests. Changes have been made to hotel arrival and departure procedures, use of lobby and elevators, and breakfast and other hotel-based activities to promote social distancing. Additionally, we have developed flexible options to support the rooming preferences of individual travellers. For example, if your program pricing is based on quad occupancy, we will offer discounted room upgrades for students who prefer double occupancy.

Adjusted Itineraries
We're in-the-know with all the museums, performance venues, sports arenas, companies and other sites we visit. We will adjust your schedule to maximize your experiences each day to account for new rules for capacity management, social distancing, masks, and more.

On the Motorcoach
Our motorcoach partners have implemented enhanced cleaning and safety protocols. Buses will be disinfected using a variety of techniques, including electrostatic and anti-microbial sprayers, foggers, and steamers. All high-touch surfaces will be wiped down multiple times a day. Air filtration system improvements promote frequent exchange of cabin air, replacing it with fresh air from the outside. We have established seating, loading and unloading procedures designed to limit exposure to other students.

Meals
Group meals will be prepared by professionals who adhere to proper food safety and handling protocols, including mask wearing and frequent hand washing. We work closely with each meal vendor to determine the appropriate meal type and group seating configuration, secure outdoor dining where possible, and limit contact with other patrons. Individually packaged food items, grab and go, and plated and served meals may replace traditional self-serve buffet options.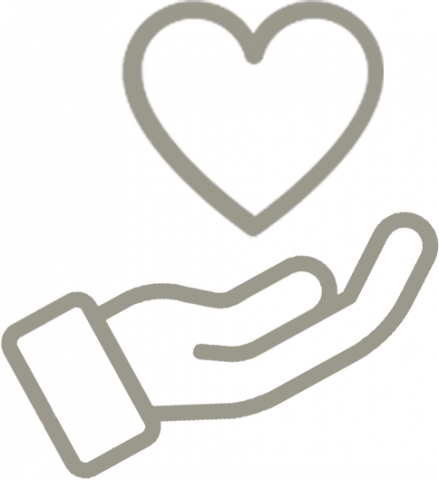 Our promise to you.
WorldStrides will be there for your group every step of the way, from pre-tour, on-tour, and post-tour to ensure the safest experience possible for all travellers.
Pre-Tour: We encourage all travellers to limit contact with non-household individuals and exposure to public places for 14 days prior to departure. If a student is symptomatic or tests positive within 14 days of travel, they should not travel with the group and should immediately contact their Program Leader or WorldStrides Customer Service.
On-Tour: If a student exhibits symptoms of COVID-19 while participating on a program, we will help them get tested and safely separate them from the rest of the group while awaiting the results. If the test result is positive, we will be there every step of the way, from helping to secure the necessary care to arranging medically-required isolation.
Post-Trip Assistance: In addition to advising all participants to monitor their health for 14 days after returning home and let their Program Leader know if they become ill, WorldStrides will work with the Program Leader or appropriate parties to carry out contact tracing and notifications as needed.
We need your help too.
Whether preparing for travel or on tour, WorldStrides strongly encourages all families to wear a mask, wash their hands frequently, and practice social distancing to help stop the spread of COVID-19.
Frequently Asked Questions
Emergency Contact Numbers
Please call these numbers only in regard to an emergency on a program that is currently travelling (available 24/7).