International Sports Tours
WorldStrides Sports is the leading provider of international travel experiences for Canadian teams.
Competition is a global language, and our sports tours help athletes understand their game in new ways. From the hockey rink to the soccer pitch, our international sports tours inspire a new level of play by taking athletes beyond their comfort zones to compete with teams from across the globe. By playing a friendly game against a European team or participating in a tournament, athletes of all ages see how sports create common bonds throughout the world.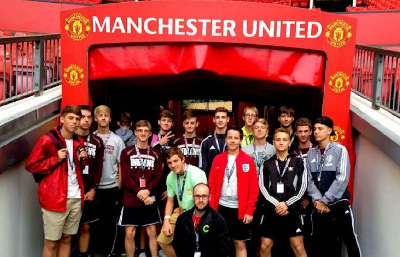 Why coaches choose WorldStrides Sports
WorldStrides Sports provides your team with the expertise, quality, and worldwide support needed to create an amazing international sports tour experience. Each sports tour begins with your vision, and we work with you to turn that vision into a complete international travel experience. From your first contact with us, we assist you every step of the way in creating and customizing the ideal sports tour for your team's needs. We make it our mission to expand your game and international perspective.
A word from one of our Program Leaders...
"While I was managing FC Edmonton in the North American Soccer League, we travelled with WorldStrides Sports on two pre-season trips to the U.K.—one trip was based in Scotland, the other in England. WorldStrides Sports was extremely professional and handled all aspects of our trip: travel, food, accommodations, and friendly games against top opposition. We also attended SPL and EPL games. I honestly recommend touring with WorldStrides".
Colin Miller, Canadian Soccer Hall of Fame Member and Former Canadian National Team Coach
Personalized Service and Support
WorldStrides has been providing educational travel and experiences for over 55 years.
Each athlete is unique and so is each team. Select from hundreds of combinations of countries, cities, sightseeing tours, training options, and competitions to fit your goals and budget.

We carefully match international sides to your team's ability level. From friendly games to competitive tournaments, your players are sure to experience a difference in style, pace, approach, speed, and strategy.

Our experienced Tour Directors meet your team upon arrival and assist you throughout your trip.

We offer a custom mobile application with tour details and your itinerary, allowing your team to stay connected and organized throughout your trip.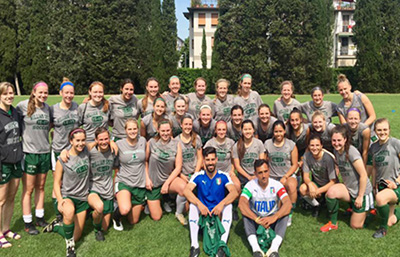 International Sports Tours Brochure
The complete guide to the WorldStrides Sports itineraries and trip experiences.