How Hockey Became Canada's Sport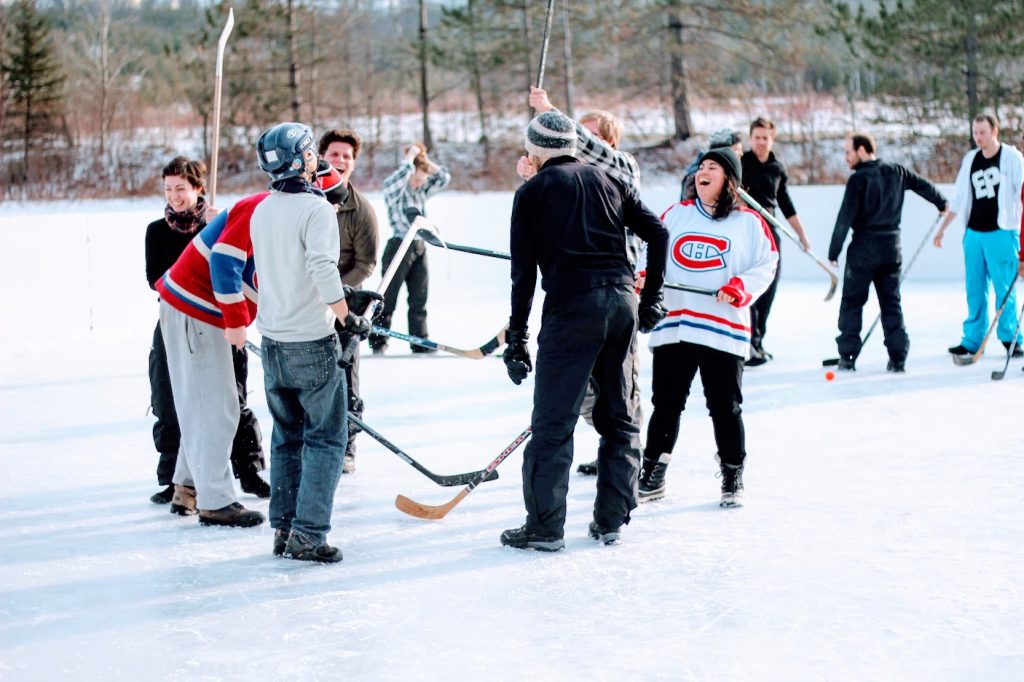 Date: December 6, 2021
Canada is known around the world as the birthplace of hockey—it's practically ingrained in our culture, and it's considered the number one sport in the Great White North today. In fact, according to the International Ice Hockey Federation, there were a total of 607,951 registered ice hockey players in Canada during the 2019-2020 season!
Almost more important to Canadians than the Nobel Peace Prize (although 28 Nobel laureates hail from Canada), the National Hockey League's Stanley Cup reigns supreme as the Holy Grail of trophies, a glistening prize that all players—both young and old—dream of raising above their heads on the ice.
The journey to the cup in Canada starts with amateur hockey, and nearly every youth player hopes to one day compete at the IIHF World Junior Championship. Since the tournament was first held in 1977, the Canadian national team has dominated with 18 gold medals wins and an impressive total of 33 medals overall.
But where did it all begin?
From Canada's game to an international phenomenon
It's unclear when and where hockey truly originated, but the sport is strongly connected to early stick-and-ball games like bandy and hurley. In fact, the word "hockey" comes from the French word "hoquet," meaning shepherd's crook, and the nickname "shinny" finds its roots in the game of shinty.
The first official, organized game of hockey took place in Montréal in 1875, and it wasn't until twenty years later that Governor General Lord Stanley donated a trophy (the Stanley Cup) for the March 22, 1893 national championship.
What started on patches of outdoor ice with wooden posts for goals quickly expanded into a semi-professional, multi-country sport, spreading to Europe in 1885 and to the U.S. in 1893. The first Olympic hockey game occurred in 1920, where the Winnipeg Falcons took home the gold.
Hockey, a game once entirely dominated by Canadians, has grown tremendously over the past 50 years to become an international sport with top-notch players from around the globe. In 1970, over 96% of hockey players were Canadian—today, that number stands at about 43%. Players hailing from Sweden, Finland, and the Czech Republic have made their names known in the professional realm, and each country brings a different style of play to the ice.
Give your team the advantage with a WorldStrides Sports hockey tour
WorldStrides offers all-inclusive hockey tours to northern Europe that allow your team to experience these different styles and strategies—in addition to some pretty incredible sightseeing. All trips come with professional training in your destination, plus exhibition games that allow your players to build long-lasting friendships (and friendly rivalries) overseas. They'll step outside of their comfort zones, enhance their skills, and find inspiration all while learning to understand the game with a fresh perspective.
Looking for a true one-of-a-kind experience that will build camaraderie among your team? Join us in December 2024 in Sweden, Norway, and Denmark to cheer on Canada at the 2024 IIHR World Junior Championship. Your team has the option of playing exhibition games against local teams or participating in your own tournament—they'll suit up and represent Canada, then watch the Canadian Junior team go for gold at the World Championship. It's truly the opportunity of a lifetime!
---
Want to know more about our hockey tours? Contact Scott Munro at scott.munro@worldstrides.com.