Celebrating Pride, Being an Ally, and Creating Inclusive Classrooms All Year Round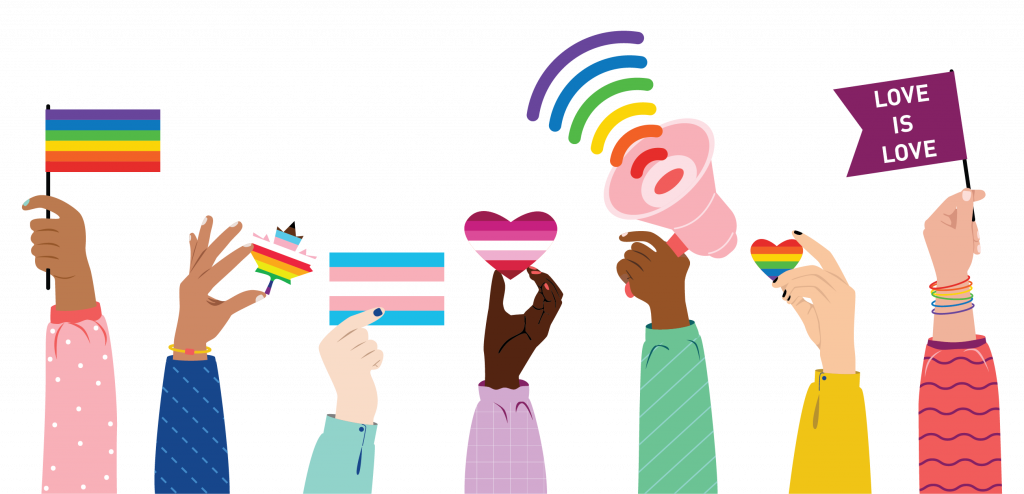 Date: May 31, 2023

June 1st is the official kickoff to Pride Month—a global celebration of 2SLGBTQI+ people and the powerful strides that have been made for their visibility, recognition and equality. Much like 2SLGBTQI+, the word 'pride' began as an acronym that stood for Personal Rights in Defense and Education—the name of an organization fighting for gay rights in California. Today, 'pride' stands for the feeling of being able to be truly free in your identity.
Amidst all the excitement and glitter of Pride Month, WorldStrides knows that many people, including students and school staff, still face discrimination on a daily basis in their communities and at school. We invite you to reflect with us as we consider how best to encourage inclusivity and uplift diversity all year round and how best to educate our students on participating in Pride events in a thoughtful and respectful manner.
Why do we celebrate Pride Month?
We celebrate Pride Month in June to honour the 1969 Stonewall Uprising. On June 28, 1969, police in New York City raided the Stonewall Inn, a gay bar in Greenwich Village, and patrons and allies decided to fight back. The uprising lasted for six full days of protest and violent clashes between the police and 2SLGBTQI+ people and is widely considered to be a turning point in the queer liberation movement across the world. Many similar uprisings took place across Canada following Stonewall. One of the most notable early protests in Canada took place on August 28, 1971 when a rally gathered in front of Parliament Hill demanding equal rights for 2SLGBTQI+ people. You can read more about this, and countless other, important movements in Canadian history on this timeline of queer history in Canada.
The very first Pride marches were held one year after the uprising to continue the fight for equal rights. The first gay rights protests in Canada were held in Toronto and Vancouver in the late summer of 1971. Today, Pride parades commemorate these marches and draw hundreds of thousands of attendees and participants from around the world. For a more complete look into the history of Pride in Canada, check out this Canadian Encyclopedia article. You can also discover all the Pride events taking place near you on the Government of Canada's website.
How to celebrate Pride Month in school
The simple act of displaying a Pride flag or wearing a Pride button can send a strong message of inclusivity and support for the 2SLGBTQI+ community. Despite the growing international movement for recognition and protection, many queer people suffer from feelings of isolation or ostracization. Consider raising the flag at your school to show solidarity and demonstrate commitment to fostering safe and welcoming places for all 2SLGBTQI+ students and staff.
The Waterloo Region District School Board has some great parent resources and FAQs to help guide the conversation with parents and students for Pride celebrations at school. You can also check out the Toronto Catholic District School Board's recognition of Pride Month or the past Ottawa-Carleton DSB Pride celebrations for some additional inspiration.
How to be Proud All Year Round
Tips for inclusivity in the classroom:
Familiarize yourself with the proper vocabulary to describe and include a wide variety of gender identities and sexual orientations. Acronyms like 2SLGBTQI+ are ever evolving and may or may not relate to how someone identifies themselves. The use of acronyms in the Pride movement has its roots in the acronym GLB, standing for gay, lesbian, and bisexual, that began gaining popularity with queer activists in the 1990s.

This list

of some of the most frequent terms and identities is a great place to start becoming familiar with the terms and acronyms of today, and

this video

by Savvy Ally Action offers a clear overview of acronyms and definitions.
De-gender your language to normalize diverse experiences and identities. Instead of saying "boys and girls," you can use gender-neutral terms like students, team, or friends. Instead of saying "mom and dad," you can say parents, guardians, family, or folks. Instead of separating students by gender, establish groups using birth month, favourite food, pets at home, sock colour, you name it!
Introduce pronouns into the classroom—and know what to do when mistakes are made. You can find a guide on using pronouns as an educator

here

. We also have a blog post on strategies that can minimize gender bias in your classroom and on tour that you can read

here

.
Normalize 2SLGBTQI+ people and families. Present stories that encompass different family arrangements, like those featuring households with a single parent or two dads. Display images in the classroom with a diverse representation of people and families.
Build 2SLGBTQI+ spaces at your school by supporting the development of a

GSA

(Gay-Straight Alliance). LGBT YouthLine has created a

great step-by-step framework

for beginning and running one.
Inclusivity on tour
It is important for us to advocate for the inclusion and equity of all people. In our programs, we take an individualistic approach to addressing the needs and concerns of our participants. We are committed to providing a safe experience for our participants and provide appropriate accommodations to allow for equal participation in our programs. Please refer to our official WorldStrides policy on Gender Idenity and Expression for more information on our standards and procedures that promote the inclusiveness of all students.
Whether you're a member of the 2SLGBTQI+ community or an ally, we wish you a truly joyous Pride Month!