How Curiosity, Online Learning, and Travel Go Together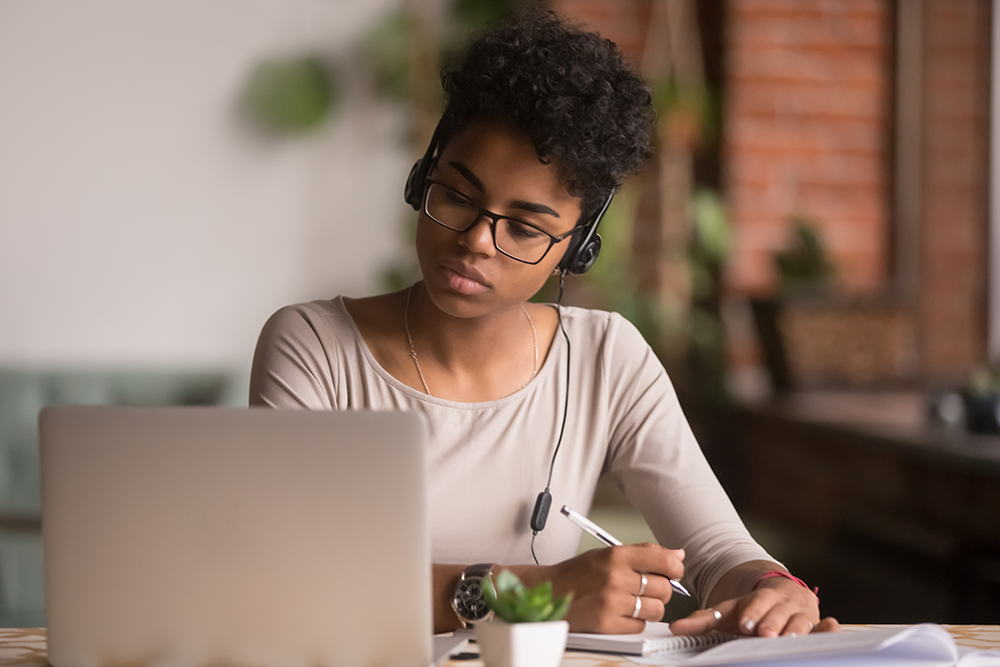 Date: February 2, 2021
What happens when we ask why, how, or where?
Curiosity is the desire to know more, and it gives us the ability to expand and strengthen our interests. We can become experts in whatever subject area we want. Our curiosity about everything from how a nation's economy is impacted by multiple industries, to why citizens organize for a cause, to where the must-see attractions are in a foreign land leads us to embrace the lifelong learning opportunities that surround us. Ultimately, asking questions helps us to better understand perspectives that differ from our own experiences and build empathy.
Our curiosity about the world will be a driving force when we can travel again. Ontario students, you can see where your curiosity takes you while earning a free high school credit by enrolling in WorldStrides' Travel and Tourism: A Geographic Perspective course. That is just one of the many benefits to this online learning opportunity!
You will think deeper about your travels.
Examining the concepts in this course not only will build your background knowledge about the tourism industry, but also it provides many opportunities to reflect on your own travel experiences with a new perspective. Consider this: What kind of footprint do tourists leave during their travels? What kind of traveller do you hope to become? This course will encourage you to ask deeper questions, engage in critical thinking, and discover more meaningful and longer-lasting impacts on your life that you can apply to your future travels.
This course has real world applications.
Travel opens your mind to new perspectives through experiences, introducing concepts you may not have realized were affecting you – economics, environmentalism, and even what travel looks like in a changing world. Throughout the course, you'll study and explore various parts of the world. You'll investigate opportunities that exist for tourism in your region of Ontario, the travel policies that are in place for global travel destinations, and how sustainable tourism can be implemented in a variety of places. Who knows, you may discover a new locale to add to your travel bucket list!
The course enhances your future travels!
The majority of coursework allows you to embark on a future trip with a thorough knowledge and understanding of how the tourism industry works. When you return, you'll be able to reflect on your amazing, life-changing experience and make connections to the concepts you studied. Some of our recent students (and their parents) had agree!
"It really helped me kind of figure out what it means to travel 'environmentally friendly,' and help the economy in the local area I went to in Iceland. Anyone who takes this course is going to remember the lessons and remember how to travel friendly, where to visit, how to travel on a budget. Pay attention because it will be very helpful in the future if you're planning on travelling for a semester or just going on vacation with friends or family." -Emily
"I wanted to have the most enriched experience possible when I went on this trip so that I would have a good educational time on the trip." -Lily
"My two children just finished their first online course and it went extremely well. They travelled to Japan earlier this summer and had been working hard both prior to and after their travel adventure. The course was Travel and Tourism: A Geographic Perspective offered through WorldStrides. The course allowed them to enjoy their trip in a more meaningful way. As well, upon their return they enjoyed sharing their travel pictures as part of one of the course assignments. Overall the online course is laid out in a friendly, well thought out way. The children could watch their progress and had helpful monthly checkpoint meetings on the phone with awesome WorldStrides teachers. The course has inspired them to travel more and has opened their minds up to the fun of online learning. We would recommend this course and WorldStrides to anyone considering online learning!" -Dan
Interested in receiving more information? Complete this form and the WorldStrides Curriculum and Academics team will contact you with registration information! Registration is open until February 11, 2021.
Questions? Email us at discoverycanada@worldstrides.com.
By: Laurie Doyle and Randi Chapman