Distance learning opportunity for high schoolers with wanderlust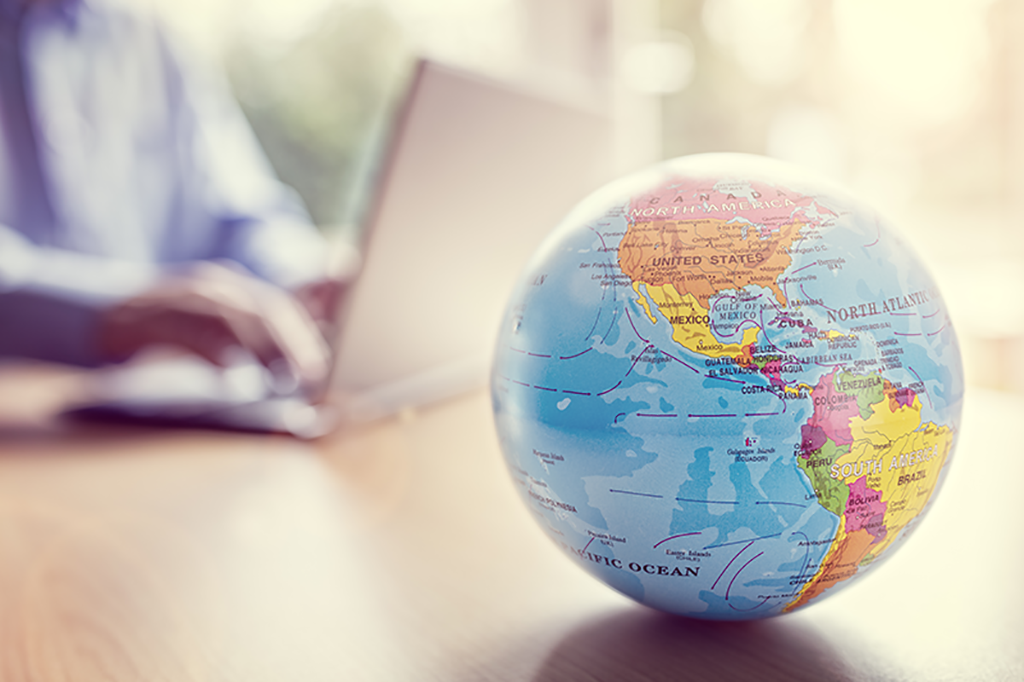 Date: January 8, 2021
A new year brings new hope and new opportunities. It's also time to start thinking about new places to explore when the moment is right. The world is a different place today in so many ways, but our desire to explore and understand it is never dimmed. Now is a perfect opportunity to think about your next journey and how travel has changed.
With that in mind, we are excited to invite you to join our free online, open-level course Travel and Tourism: A Geographic Perspective (CGG3O). Available for all Ontario high school students, this online course focuses on understanding travel and its impacts on the world. We know tourism will be different in the future. We still want to see the world, understand its people, and uncover new natural environments, perhaps with new perspective and appreciation. Our dreams of visiting new places will come with new responsibility.
This one-credit course focuses on issues related to travel and tourism within and between various regions of the world. Students will investigate unique environmental, sociocultural, economic, and political characteristics of selected world regions. They will explore patterns and trends, as well as tensions related to tourism, and will predict future tourism destinations. Students will apply the concepts of geographic thinking and the geographic inquiry process, including spatial technologies, to investigate the impact of the travel industry on natural environments and human communities.
Not only will you have an opportunity to think about your local community through the eyes of a visitor, but you will closely examine locations around the world that are of interest to you. Additionally, you'll think critically about how influencers and social media have affected our perceptions, how transportation and accommodations have been transformed, and what the future could hold for such an impactful industry.
We want to ensure your online learning experience is a positive one. Here's what some of our former students had to say:
"I found all of [the] resources to help me a lot [as] this was my very first online course I did not know what to expect. All of the folders were a big help because [they] told me what was expected. Not only that, but I remember a specific situation in which I did not know what to do and then I remember watching one of the videos and it was like a light-bulb lit up inside my head and guided me through that assignment." – Enrique M
"The feedback I received was always very helpful, and not only highlighted what I did right, but clearly told me what I had done wrong so that I could improve on those aspects in the future." – Brooke T
WorldStrides is a Ministry-approved private school with the authority to grant credits toward the Ontario Secondary School Diploma. This course is available at no cost. As this course is not affiliated with your current school, our Board School Identification Number (BSID) is 665374 and we are listed as a private school on the Ontario Ministry of Education Website.
We can't wait to pack our suitcases again! Please join us in this course as we prepare to see the world through multiple perspectives.
WorldStrides Course Information:
All work for this course will be completed online and at your own pace. Registration is open from January 11, 2021 through February 11, 2021.
If you are interested in this amazing educational opportunity, please take a moment to complete the form and review the course outline. The WorldStrides Curriculum and Academics team will reach out with specific registration instructions.
Email any questions to: discoverycanada@worldstrides.com
By: Randi Chapman